ABOUT BLUE 11
Come experience local ingredients at its finest. Select from a seven, nine, or eleven course tasting menu. Add the wine pairing for a truly unique experience.
Chef Benji has been cooking since the age of 10, he started his first job at the Agave terrace restaurant as a cook at the age of 16. By the time he left in he was the chef and was known for some of best seafood and sauces to pair. He dived head first onto the world of culinary cuisines and became obsessed with creating new and exciting dishes every day.
While working as a cook at the Ritz Carlton. St. Thomas, Chef benji was able to hone in on his craft even more. He was named employed of the year many times and lead his team to new heights. Many of Chef Benji's employees now run and own successful catering and restaurant businesses.
Chef Benji wouldn't say he's a teacher, but I think he's one of the best teachers out there. He inspires by action and it's a real treat to see him in action behind a busy kitchen line.
Chef Benji has been an intricate part of the Virgin Islands culinary experience wherever he goes. His love for food and attention to detail and fresh ingredients truly sets him apart.
One of the chefs earliest childhood memory is of his grandmother and great grandmother baking in their bakery in Dominica. The chef will tell you he sat under the counter many nights just watching the two women that cared for him there is where I believe his love of all things food comes from… the heart of who he is.

chef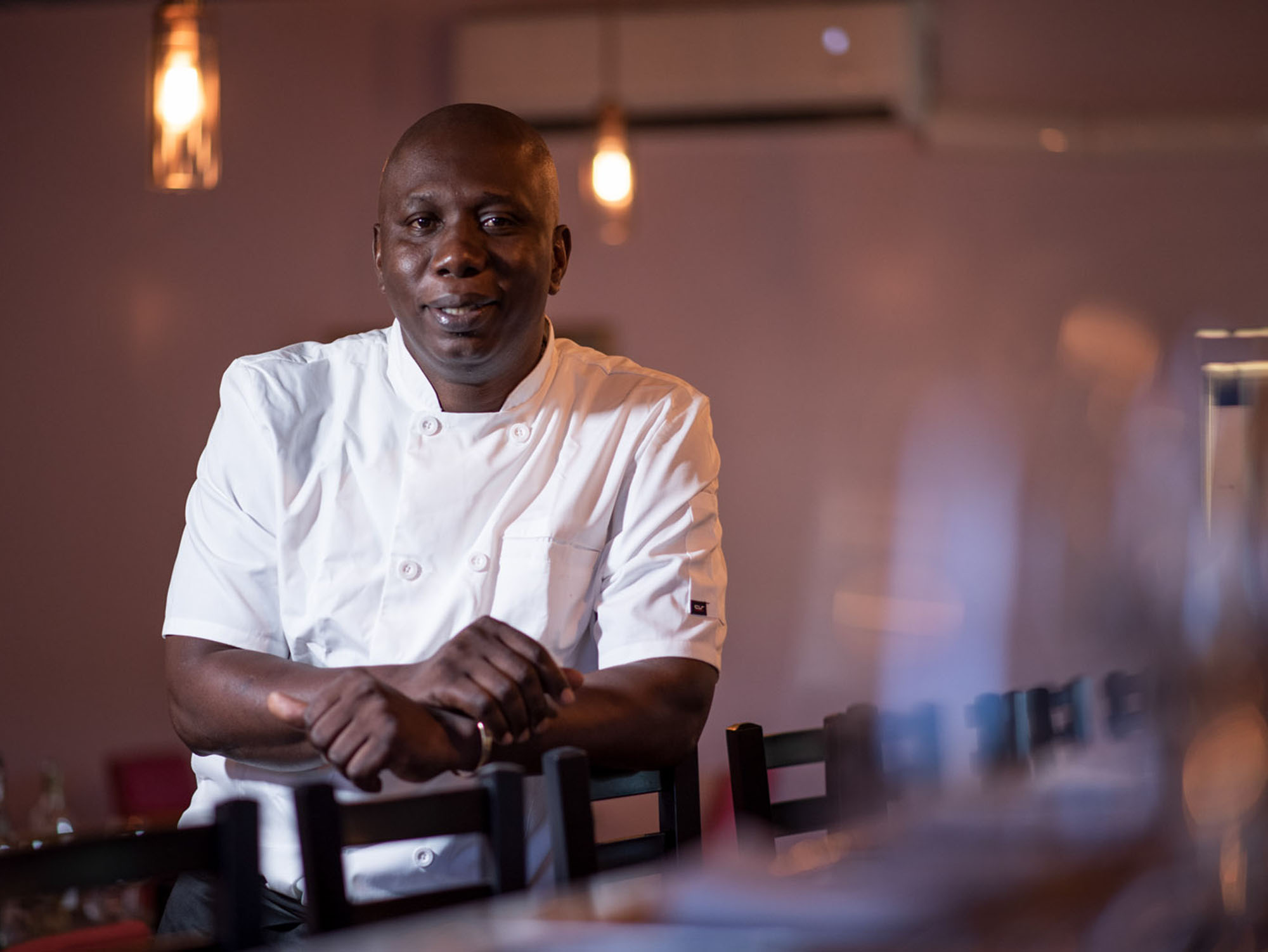 David Benjamin
Executive Chef
Chef "Benji" as he's affectionately known to everyone has always dreamed of opening his very own restaurant. A high end small chefs table, where he can use his creative talents to prepare dishes using local ingredients in ways that has never been done before.